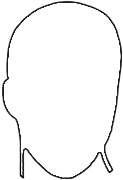 "Independent, family controlled, and built on family capitalism."


...
Our Mission
Taking care of Needs. Fulfilling Wants. Satisfying Desires.
For no one person, or thing in particular, but for ALL in general.

...
"While some rely upon the words of the past and religiously stake-out their future, Birri makes no assumption; follows no religion; considers the present; sets a course for the future."

...
Products
For (Y)Our daily Needs; Wants;
and Desires
Support
For You, and Yours - 24/7
Online; Call; Text
Online

via Email: Quick Request

via Chat: Click here, then select the button in the bottom right hand corner of the screen


---
Text

via: Our Messager Service

via Your Mobile Phone App: 16503678636


---
by Voice

via Calling: +1-650-FORTODO
That's: +1-650-367-8636

or 1-800-FORTODO
That's: 1-800-367-8636



Worldwide Local Numbers